4Pong
4Pong: A Fusion of Beer Pong and a 4-In-A-Row Game
Combine the shooting skill of Beer Pong and the complex strategy of a 4-In-A-Row Game.
Combine the fun of beer pong with the strategy of 4 in a row games. Transform your next party or get together with 4Pong, a new way to enjoy drinking games. Show off your shooting skills in beer pong and practice your shots to get 4 in a row to win. Designed to be the next generation party game, 4Pong is the perfect thing to spruce up the party.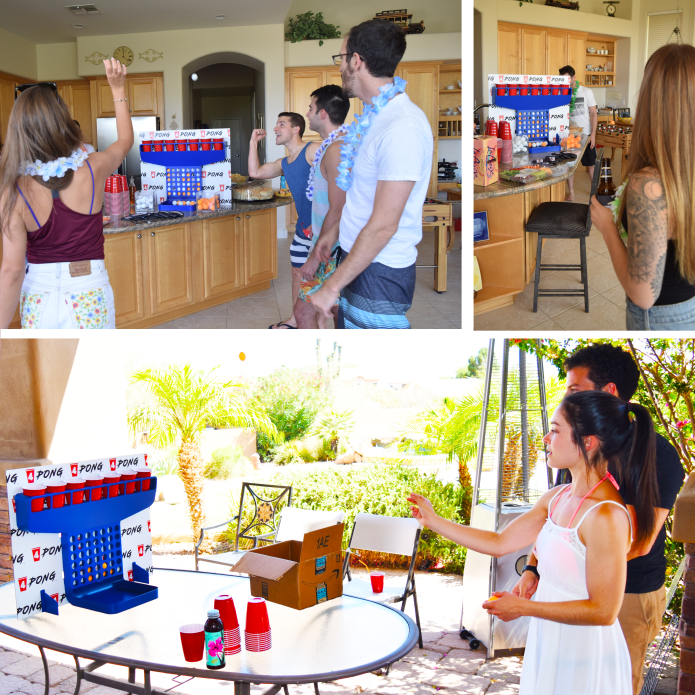 There are different ways to play 4Pong that offer different degrees if challenges. You can also customize your own style of play to better suit your experience. Much like beer pong, the game can be operated with house rules. Make sure to come up with unique challenges for your friends with 4Pong.

The creators of the project have listed their favorite ways to play 4Pong:
Head to Head - 1vs1 style game, each player alternates shooting balls
2vs2 - Each team takes 2 shots, if both balls make a cup, that team gets a bonus shot
H-O-R-S-E - Call your shot, make your shot, and see if your friends can too
Melee - Two big teams rapid firing until 4-In-A-Row is achieved
The creators of 4Pong are offer BackerCity members with 25% off. Make sure to see if super early bird pledges are still available. Bring your drinking games to the next level.