Projects that are ending soon
Here is a list of projects that are reaching their deadline. Each of these projects have reached their funding goal with the help of the BackerCity community. Although the funding goal has been reached, the speical reward for BackerCity members still remain. Make sure to check out these popular projects on Kickstarter and Indiegogo before the end date. Each project has thier own special reward, which can obtained once the campaign is complete.
Ninebot Electric Gokart: The Coolest Gokart Ever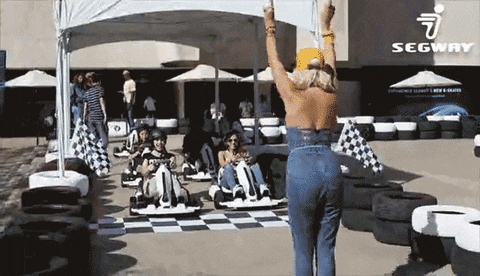 The Ninebot Electric Gokart combines the traditional segway into a functional Gokart centered with mobility and speed. This electric Gokart is a drifting machine with 2 motors( Max.800w) and accelerates from 0-12 mph within 2 seconds. With different modes of speed and adjustable sizes, the Ninebot has been designed for both children and adults. They wanted to make sure its being driven at a safe speed for everyone. Parents have the ability to limit the top speed of the Gokart for child riders. Thus, the Ninebot Electric Gokart comes with three driving modes for riders to choose based on their expertise. Novice mode has a top speed of 5 MPH (8 km/h), the Standard mode has a top speed of 10.8 MPH (18 km/h), and Sport mode has a top speed of 15 MPH (24 km/h).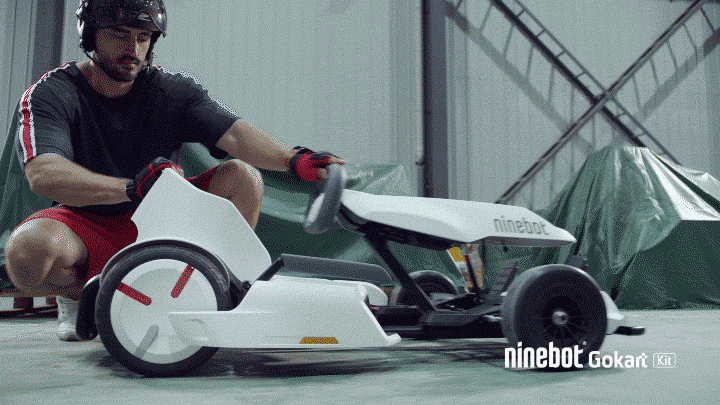 Unlike most gokarts, the Ninebot Electric Gokart comes equipped with the ability to go in reverse. Once at a complete stop, quickly tap the brake pedal twice and the gokart is now in reverse. When stopped, tap it twice again to go back to forward. You can also connect the Gokart to the app via Bluetooth to display driving speed, cruising range, and fault reminders of the Gokart in real-time. You can also access the new rider tutorial, control lighting, set driving modes, update firmware, and more.
The World's FIRST Water Purifier & Trekking Pole | PURTREK
PurTrek combines TWO must have hiking products - A world-class, carbon fiber trekking pole With an integrated water filtration system. Gone are the days of carrying heavy bottles filled with clean drinking water! PurTrek gives you instant access to purified water on the trail. Having access to trekking poles relieve joint and back stress providing stability on the trail making your outing easier and more enjoyable.
Carry less weight and leave those heavy water bottles at home and filter on the go. PurTrek's filtration media Hollow Fiber is the same proven tech used by the largest and most successful brands on the market today with 99.99% filtration of waterborne bacteria, protozoa, and microplastic. PurTrek also provides 3x MORE water per pump then its competitors and also filters up to 500 liters per filter.
Langogo, 1st Pocket Translator and Global Wi-Fi
Made for global travelers, Langogo accurately translates speeches between 60 languages, all in less than 1 second, bringing you a world of conversations at your fingertips. It also helps you stay connected to the Internet anytime, anywhere. With its built-in AI voice assistant, you will travel with so much less friction​. Speak your language and it speaks another language back to you., actually helping to carry out a two-way conversation.
With built-in noise cancelling chip, it helps reduce ambient noise, ensuring clear sound quality. Plus, thanks to its superior voice recognition, Langogo accurately recognizes your voice and translates what you say, not the background noise! Facilitated by AI, Langogo learns the way you speak! Langogo is connected to the largest language database, integrating 24 translation engines, to make sure its translations sound as natural and accurate as possible. The more you speak, the smarter it becomes!
MEZMOGLOBE™- Kinetic desk toy with full body optical ilusion
The Mezmoglobe is a precision machined globe that creates a full body optical illusion when spun. Simply rotate it to reveal the mind-bending effect of a continuously flowing spherical helix. A piece of kinetic art that invites you to transform it from precisely engineered still shape into hypnotic optical illusion. Made out of aerospace grade aluminum it has a helix-shaped groove milled alongside the whole surface. Designed to spin on any desk or flat surface. The solid spherical body and smooth finish make it very pleasant to interact with. It spins silently so you won't be bothering anyone around.