This is a review of the steel ice cubes on Backercity
Four steel ice cubes received, and tested for a few days, on different beverage.
The appearance of his cubes are good Quite beautiful. Grey. Brilliant. Sober but elegant. Four of them, in a plastic box.
Their weight is light. Heavier than real ice cubes, but little. Same size tho.
These cubes work very well, better than real ice cubes. They leave the product fresh.
Tested in a glass of whiskey and a glass of water. The effect is the same. No disturbing taste produced by the cubes.
They seem resistant. When you shake the cubes, a liquid is inside, but there is obviously no risk of spilling it into your drink.
I recommend this product, but take more than four. Eight is not bad, two per person / drink.
In conclusion: Good product, resistant and pleasant to use.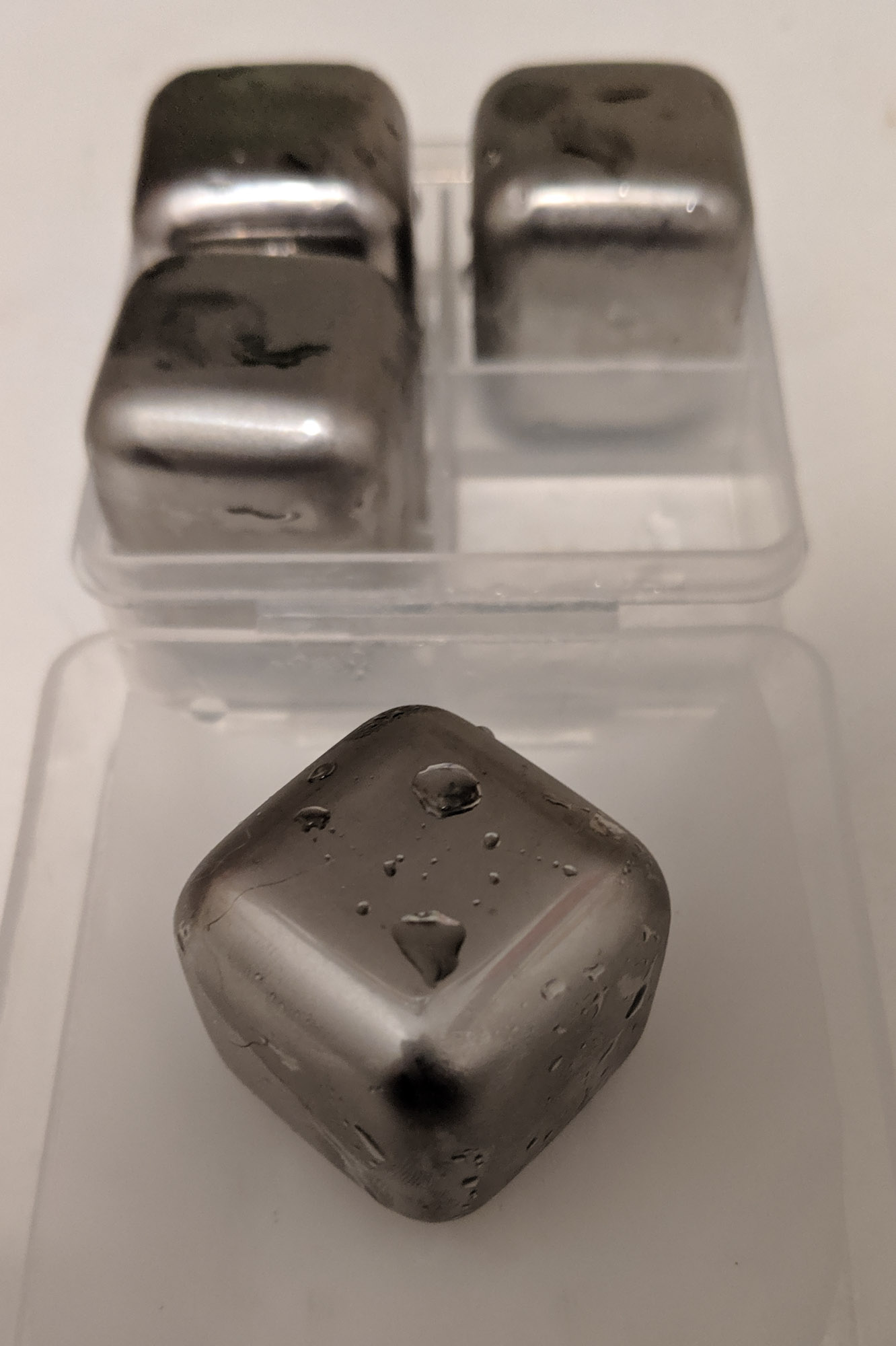 Last Edited: Aug. 25, 2019